What Is neuropathy?
Neuropathy is also known as peripheral neuropathy because of its effect on the body's sensory and motor nerves. It is very common for patients to experience the first symptoms in their extremities (hands, arms, legs and feet).
Autonomic neuropathy happens when automatic nerves, which control body functions such as breathing, perspiration and maintaining a heart rate, are affected. Patients' also may experience issues in an individual nerve. When this occurs it is known as mononeuropathy.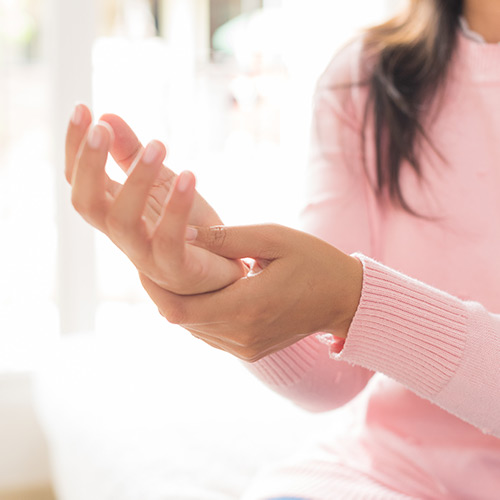 SIGNS AND SYMPTOMS OF NEUROPATHY
Experiencing tingling sensations in the extremities. This sensation is also described as a pins and needling feeling or prickling feeling.
Burning pain in the lower limbs. Eventually, the burning will move into the arms and hands as the condition progresses.
Having pains that are sharp and stabbing. Generally, these pains are worse in the evening. Like the burning sensation, it will begin in the feet and legs and as the condition processes, the "electric-like" pain will move into the hands and arms.
How Can We Help NEUROPATHY?
It is common for patients to develop muscle weakness and coordination problems. The muscles in the limbs may also become paralyzed. Patients also have an increased likelihood of developing foot ulcers and infections in the skin. Peripheral neuropathy can occur when there is nerve damage and develop into dysesthesia, which affects a patients' touch sensation. 
It's important to see a doctor if you are experiencing any abnormal pain, numbness, tingling, or weakness in your arms, legs, wrists, ankles, hands, or feet. When a condition such as this is diagnosed early, you are able to control the condition and potentially prevent more damage. It is also recommended to see a doctor if you are having difficulty with sleep, trigger depression or if you have a small cut on an extremity that doesn't appear to be healing normally. Our team at Elevation Health Center in Boise is here to help.
Scott Goff
I highly recommend visiting Dr. Brandon. I am a physical disaster and Brandon has addressed everything and has greatly improved my quality of life. I cannot say enough good things.
Joel Festerly
I've been around the block when it comes to chiropractic care and natural health treatment, even all across this great country of ours. Dr. B is absolutely at the top.